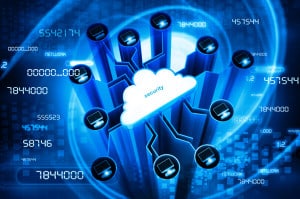 The technological revolution has made an impact on several industries, including small business. So much of how small businesses operate has been impacted: from employees' working behaviour to the scope of services small businesses are able to offer. One of the bigger developments for small businesses has been the advent of cloud computing. Cloud hosting services have become a major part of how these small businesses choose to function, and it has revolutionized the way small businesses utilize technology.
Benefits of Cloud Hosting Services
There are so many reasons small businesses should consider cloud hosting services. The advantages that reputable cloud server providers can offer these businesses are hard to ignore. Here are some of the top benefits of cloud computing.
Cost
Cost should always be a consideration for small businesses. Using cloud server providers allows small businesses to reduce costs for physical hardware while maximizing the value of the hardware being using. Less hardware means a reduction in installation and maintenance costs, along with any IT support and upgrades. Most cloud server providers also operate on a scalable monthly cost, which means you only pay for more services as you need them.
Flexibility and Mobility
The workplace of 2016 is vastly different than it was even at the turn of the century. Employees are remote and mobile and cloud computing allow small businesses to adapt to this new reality. Files can be accessed from anywhere an internet connection is available, and in some cases, a connection isn't even a requirement. On top of that, files can also be accessed on almost any mobile device. This nuance alone has dramatically changed the workplace.
Collaboration Made Easy
It's no longer necessary for all files and data to be saved to a single on site server. Cloud computing stores all files on a central server that can be accessed by all employees or a selected group of staff. Many of the collaborative applications allow employees to make and send changes back and forth as well as download and send final edits from pretty much anywhere. Managers are also able to track the progress of projects much more easily through these collaborative tools.
Integration
Another great aspect of cloud computing is the potential for integration. With so many cloud-based applications, small businesses can integrate many of their operations. Human resources and accounting are just two examples of the integration possibilities. Cloud server hosting is becoming the norm for small businesses in Toronto. Priority Networks Inc. has made a name for itself as one of the top cloud server providers throughout the GTA. We understand the technological needs of our clients and how those needs continue to change. For more information on our services, contact us.
The following two tabs change content below.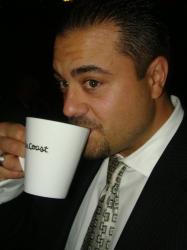 Massimo DeRocchis
My life has been surrounded with computers since I was a child, from my first job as a Computer Assembly Assistant to the current ownership of Priority Networks, a dental focused networking company. Starting with an Apple computer connecting to other networks when I was only 13 years old, I quickly knew this passion would lead to bigger ventures. As the internet started to evolve, I immediately worked for an Internet Service Provider (ISP). This gave me insight to the power of worldwide internet communications and the capabilities of sharing data across multiple networks simultaneously. The dedication towards this field has given me the advantage of understanding new technologies and grasping complicated issues quickly from software, hardware, networking, security, management and much more. As a Computer Network Manager for Tesma International, a division of Magna International, I gained the experience of becoming a qualified NAI Network Sniffer, EDI Communications Specialist, Head Securities Manager, MRP Manufacturing Integration Manager, and received several enhanced managerial and technological training courses. Moving forward to today, I apply all my knowledge, training and years of solid network experience to deliver the very best support to all my customers at Priority Networks.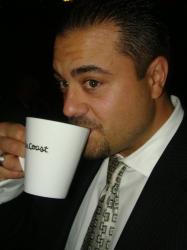 Latest posts by Massimo DeRocchis (see all)