Top 5 reasons to use SEO for your business in Vaughan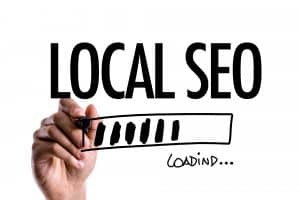 Marketing is the catalyst in which drives your business forward. The purpose is to attract potential customers/clients, target your audience, and rise above your competitors. Search Engine Optimization is your digital marketing advantage. Vaughan is experiencing a surge in business development. If you want to be part of that growth, it is critical to harness SEO for your Vaughan business.
 Long-lasting marketing results
Search engine optimization does not generate a simple or quick solution. Patience is required, and the results are worth the wait in the long run. The online visibility results could last for months, if not years! As opposed to other marketing strategies that need continual support and adjustments, they may become insignificant or get lost in the noise of your competitors. Search engine optimization allows growth and promotes success with digital marketing.
Generate organic searches
An organic search proves credibility and authenticity. Your goal is to attract organic traffic. When someone types an inquiry, a product, or service into a search engine and clicks on your listing on the search engine result page, this is what constitutes an organic search. Paid ads do not always work, visitors typically do not have confidence in paid ads, and you want to retain their trust. Paid ads can cost quite a bit and can add up. It is in your best interest to promote authenticity and keep genuine clientele for your Vaughan business.
Increase business opportunities
Search engine optimization does not only generate new potential customers or clients. SEO can help attract potential business partners and business opportunities that are relevant to your industry. You can not make friends if you are invisible. Once your potential business partners see your business thriving and receiving an abundant amount of targeted visitors, they will want to get on board with you.
Generate referrals
There is a sense of community when you support local businesses. A referral has the potential to contribute to the growth of sales. Companies in the same industry that do not provide the same service or product may want to promote your business and vice versa. Therefore, complementing each other, not competing. For example, a hair salon may want to refer their clientele to an aesthetician. A mechanic may not offer car detailing and may direct their customers to an auto detailing service.  Generating referrals can help your Vaughan business exponentially.
Impact the buying cycle
There are five stages of a customer's experience when purchasing a product or service. The five phases include awareness, consideration, intent, decision to purchase, and repurchase. Cater to these five stages to lock down potential sales. SEO marketing strategies are a fantastic way to convey any information, reviews, news updates, deals, or flash sales. SEO is also great to promote new product launches or services you want to offer your Vaughan clientele.
Businesses, both large and small, have made Vaughan what it is, a bustling city full of opportunity. With access to major city highways and the addition of Vaughan Metropolitan Centre, the potential for new clients and customers has grown beyond measure.