Things to Consider when Choosing a Dental Practice Management Software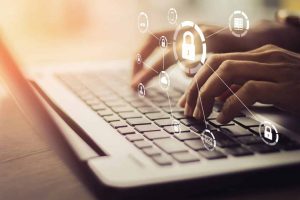 Choosing the right dental practice management software for your practice can be overwhelming and stressful. After all, there's a lot that you have to take into consideration from functionality to office integration and even the level of IT support you need. Weighing your options carefully and closely evaluating the specific demands and operations of your practice can help ease the decision-making process a great deal. Consider all of the things you need out of your dental practice software and then find the right dental IT services in Vaughan that can offer you all of that and more.
Here are a few factors you need to think about when choosing the right dental network installation services in Woodbridge.
The Cost of IT Support in Vaughan and the GTA
When looking into an IT company to service your dental practice, cost is always a factor but it's not the only thing to consider. There are several aspects of networking that need constant attention and require a capable and knowledgeable network maintenance service company to ensure it's safe keeping. Diving deeper in the needs of the practice requirements, dental software is just the start of it. Network updates, anti-virus protection, operating system updates, firewall firmware revisions and a solid Unified Threat Management device are all staples to secure your patient data. Combine these services with the additional specialties that an IT company can offer, and the specific needs of the practice will dictate the price.
Support
Dental practice management software can seem like a very complex system to install and manage. That's why you need the support of an IT professional to handle all your software and network needs.
From troubleshooting system errors to updating your dental software version, managed IT services for dental practices can help prevent issues before they arise. Therefore, it is crucial not to choose just any IT service person, but a dental IT specialist company. One that understands your business and the critical components that are vital to the practice's success.
Functionality, Integration, and Flexibility
Throughout your practice, you use a series of different modules. These modules need to be able to effectively communicate with one another. That's where proficient cloud-based dental IT solutions in Woodbridge come in handy. Integrating all of the various forms of technology that you use in your office on a daily basis into one compact and complete system can help increase efficiency, eliminate the need for manual data entry, and ensure that all patient documents and information are completely up to date. All of that is done automatically and since professional dental IT networks are in place, you can rest assured that all of the data transfers are accurate and secure.
Best of all, this type of multilevel functionality, integration, and flexibility means that the software is compatible with every piece of technology in your practice and they even have the ability to transmit information amongst one another, making for much smoother transitions.
Practice Management Made Easier
Of course, managing your own dental clinic can be stressful, even if you have a highly trained and dependable staff working for you. Having state-of-the-art dental practice management software at your clinic can help immensely improve your operations by delivering accurate results every time. From keeping track of patient appointments and treatments, to creating and updating patient records, this software can take all the stress out of managing your dental clinic and improve the overall workflow of your staff by helping you stay organized.
Secure Cloud Backup
Your clinic collects tons of sensitive and confidential patient information including appointments, date of birth, addresses, contact information, etc. on a daily basis. All of this is important data that you can't afford to lose. To ensure your data remains secure in case it becomes corrupted or compromised, you need a cloud-based backup solution. With cloud-based solutions, you can have peace of mind knowing that your data is kept safe 24 hours a day, 365 days a year.
Reporting Capabilities
Generating new reports and updating existing ones is another important aspect of your practice. Front-end staff need access to reliable and secure data storing software, so that they can accurately input and transfer patient information as needed. This is especially useful if you manage a large patient-load or have more than one clinic to manage. With a simple click of a button, you can easily access a wide range of reports and integrated data while also granting access to your trusted staff members.
Excellent Patient Experience
Among other things, user and patient experience is paramount when it comes to choosing the right IT support for dental offices in Vaughan and throughout the GTA. You want to make sure that the system you have installed is easy to understand and that it helps you communicate with your patients in real-time. From sending appointment reminders and invoices, to being available to answer any questions your patients may have, dental practice management software can save your front-desk staff a great deal of time. Your IT company should also take the time to thoroughly explain how the software works, train each staff member on how to use it, and always be available to troubleshoot any issues that may arise, whether it is in-person or via virtual consultations.
Priority Networks Inc. is that company. In addition to offering extensive dental IT support in Barrie, dental IT services in Vaughan, and dental IT solutions in Woodbridge, we also provide a variety of other professional computer networking services. We take a proactive—not reactive—approach to make it easier for dental staff to manage their practice and handle unexpected issues. To learn more, please contact us today!