The Importance of Regular IT Maintenance for Your Dental Clinic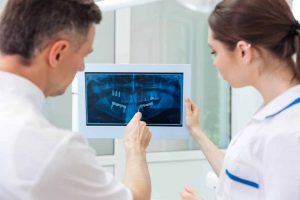 Having your dental clinic's IT system maintained on a regular basis ensures that your entire network is running optimally and smoothly. Regular dental IT computer support also means your network is less likely to break down, which can significantly impede a clinic's performance.
And chances are good that your dental clinic's network needs IT maintenance. Does it take a long time for the computers to boot up, do they run slow, or are you running low of disk space? Regular dental IT support means never having to deal with these kinds of issues.
What else does dental IT maintenance entail? Regular dental IT support includes archiving old material, uninstalling outdated or unused apps and archiving old files to free up space. Dental computer support also involves updating anti virus protection and evaluating and testing software to ensure the network is in good shape.
While all of this may be considered routine, the fact is, most small businesses don't perform regular IT maintenance. Unfortunately, waiting until it's too late means these so-called small issues can result in costly repairs.
Here are seven great reasons why it's a good idea to regularly maintain your dental IT network:
1. Optimizes Your Network
Files that get stored on your computer can become disorganized and fragmented, which results in sluggish performance. Even surfing the net and downloading files can leave you with less hard-drive space, which results in less than optimal performance.
Running speed checks and smart optimization during regular dental IT maintenance can speed up a computer's loading times and ensure it is working optimally.
2. Maximizer Software Efficiency
Office networks can run slow because the software is getting old. Like most computer problems, you won't even notice it's happening at first. Even when you do, you might think this happens to all networks as they get older.
Having regularly scheduled dental IT maintenance of your network will clean out any issues or bugs and ensure you are using the most up to date software.
3. Proactively Detects Issues before They Become Problems
Most people understand that if their network is more than a few years old, they should schedule regular IT maintenance. But what if you just purchased a new network for your dental clinic? New or old, computers and entire networks can be fickle with unexpected, costly issues popping up.
Being proactive and scheduling regular dental IT support will not just help your network run efficiently, it also reduces IT support costs that arise from having to call a tech in during regular office hours.
4. Reduces Maintenance Costs
Some believe that a proactive approach to IT maintenance is an unnecessary, upfront cost that they can do without. But the opposite is true because regularly scheduled IT maintenance allows you to catch the so-called small issues before they turn into big problems.
Low-cost, regular IT maintenance significantly reduces the chances of your network breaking down and helps avoid costly repairs.
Taking a reactive approach to computer and network maintenance and only calling someone in when there are signs of a problem or after the system has broken down could lead to unexpected delays. That's because an important piece of office equipment could be out of commission for an extended period of time. This results in a loss of productivity, cancelled appointments, and a loss of revenue.
5. Protects Against Hackers, Ransomware, Viruses, and Malware
Viruses and malware are designed to wreak havoc on your dental IT network. Whether it results in giving someone unauthorized access to all of your confidential files, annoying popup messages, destroyed files, or shutting down the entire system, an infected computer system can compromise your entire business.
Regular dental computer maintenance means you are getting the most up to date antivirus software. Failing to run the latest version of your antivirus software could end up costing your dental business thousands of dollars to fix and drastically affect your business' reputation.
6. Increases Productivity
It's not just an unexpected breakdown that reduces productivity. Failing to schedule regular IT maintenance for your dental clinic can cause the entire system to slow down.
Over time, all computer equipment and office devices deteriorate, which makes them less reliable and efficient. Because the changes are slow, you probably won't even notice them at first. But eventually, you will. And by then, it could be too late. The damage is done.
Dental clinics can increase productivity and increase the life of their network with regularly scheduled preventative IT maintenance. Taking care of your network can significantly reduce the speed at which the equipment deteriorates, which in turn, helps maximize office productivity.
7. Extends the Life of Assets
Regular dental network support helps extend the life of your entire system infrastructure. Some people fail to properly maintain their network systems because they believe it will save them money. But the fact is, failing to schedule regular IT maintenance reduces the lifespan of the entire network.
Regular dental IT maintenance is actually a cost-saving investment that extends the life of a computer and overall network system, because, in the long run, it means not having to replace equipment as often.
Get Managed IT Solutions That Keep Dental Practices Stable and Secure
The certified personnel at Priority Networks Inc. understand that regularly scheduled IT maintenance is imperative to ensuring your dental practice is running smoothly and efficiently.
Why choose Priority Networks Inc.? More and more dental clinics are turning to Priority Networks Inc. because dental clinics are our specialty. And because our certified support staff works primarily with dental practices, we know the industry inside out. Our dental IT specialists know what's needed to make your practice run fast, efficiently, and most importantly, securely.
To learn more about how the specialized dental IT professionals at Priority Networks Inc. can help install, manage, and secure your computer network, contact us at (416) 662-6277 or by email at info@prioritynetworks.ca.