The Importance of IT Support for Your Dental Practice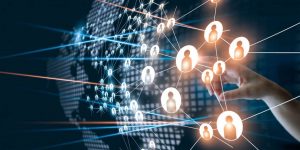 Dental offices in Toronto and the GTA need reliable IT support and maintenance to ensure that all of the sensitive patient and employee information stored in their computer databases is kept safe and secure at all times. IT support for dental offices in Vaughan can help improve overall office productivity, reduce operational costs, boost information input accuracy and speed, and prevent potentially devastating digital security breaches that could expose vulnerable data to malicious hackers.
Are you looking for innovative dental IT support in Woodbridge, Vaughan, or Barrie? Then keep reading to learn about all of the benefits of hiring a trusted IT company to handle all of your tech-related needs.
Effective Data Management
Regardless of how many patients and employees you have, dental offices typically collect and withhold a lot of sensitive information from both patients and employees alike. This can include insurance documents, social insurance numbers (mostly for employees), patient records, billing invoices, and so much more. With all of this sensitive information at your disposal, it's no longer sensible to keep paper files of anything. Digital files are taking over and must be protected at all costs to prevent data breaches. IT support services in Vaughan can provide effective digital data management, so that you don't have to worry about important information being lost or stolen.
Track System Performance and Provide Solutions to Technical Problems
As is the case with any type of technology, sometimes technical issues can arise seemingly out of the blue and your staff might not always be equipped to handle the situation. As a busy dental clinic, you need to get your system up and running again pronto, so that you can continue serving your patients with minimal delays. Dental office IT support in Vaughan can help ensure that you never have to turn patients away or keep them waiting for long periods of time by tracking system performance regularly and administering immediate response times in the event that something does go wrong.
Protection from Viruses and Other Compromising Software
Unfortunately, dental offices are a big target for online hackers because of how much sensitive information their systems contain. That means you need to be hyper vigilant when it comes taking special measures to prevent vulnerable information from being accessed by hackers or leaked. Your dental clinic's IT department is responsible for not only installing antivirus software, but also for monitoring it on daily basis to look out for and prevent potential security threats.
Work with Experienced IT Professionals
When handling all of the abovementioned sensitive data, it's always best to hire experienced IT professionals who are well-versed in cybersecurity practices. IT support services in the GTA will typically send over experts to install software and show you and your team how to use it. They can also ensure that all of your data is securely stored and backed up and implement troubleshooting techniques as they're needed.
Priority Networks Inc.'s Superior Customer Service
At Priority Networks Inc., our reputation for being one of the leading dental IT support companies in Vaughan, Woodbridge, Barrie, and other parts of the GTA precedes us. There's a reason we're considered to be one of the most trusted professional dental IT support companies in Ontario. We provide comprehensive IT services that include system installation, maintenance and monitoring, and solutions for your everyday technical issues. Contact us today to learn more.