Questions to Ask Before Hiring an IT Service Provider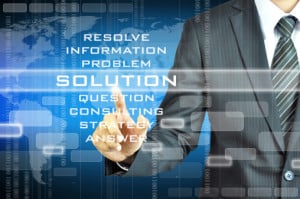 Outsourcing your IT services is a careful calculation of needs, risks, and rewards. On the one hand, small companies who outsource their IT service provider have reduced operating costs and free up much-needed personnel and resources that can be focused back on the core business. On the other, choosing the wrong company can leave you without adequate control over your needs and locked into a contract that ends up doing more harm than good. Fortunately, when hunting for an IT provider for your computer network services, there are a few questions you can ask to better identify the best fit for your needs.
What Is Your Training, Certification, and/or Experience?
This is a basic, but important, means of assessing a candidate's level of competence. Computer systems are not created equal so being able to identify how much experience an IT service provider has with systems similar to yours is extremely important. If your system requires more specialized knowledge, be sure to inquire about certifications as well.

Do You Have References?
An outsourcing candidate may seem confident, but it's always best if this can be backed up. Try to get references to past or current clients that have systems similar to your own. By talking to them, you can learn about things like how smooth the transition to the IT provider went, how responsive they are to customer needs, and how they responded when hiccups occurred.
How Will I Get Help When I Need It?
An IT service provider is most essential when things go wrong. As a result, knowing how their procedure works both externally and internally is of high importance.
This question has two main components. The first is how you would actually make a service request. For instance, ask about whether you would need to call, e-mail, use a portal on their website, etc. Consider and ask about how reporting is handled if the primary means is unavailable; for instance, what you're expected to do if the Internet is down.
The second part of this question is asking about what happens inside the candidate's organization once a request is filed. Things like how tickets are relayed to IT staff members, what their troubleshooting strategy is, how tickets are escalated, and what their dispatch policy is are all worth inquiring about.

How Is Billing Handled?
Different IT providers use different billing models, but one thing they should all ideally provide is some form of itemization or report. A basic listing like "20 hours of technical service" is not very informative and makes it hard to assess effectiveness.
The ability to get a detailed report or itemized bill means more than just understanding what you are paying for. If an IT service provider is unable to produce itemization, then this could mean that they aren't particularly good at tracking employee activity. This sort of lax tracking means that the candidate may be experiencing a number of inefficiencies—but unaware of it. A candidate's ability to provide a detailed report can therefore be seen as a basic indicator of how on top they are of their own operations.
Priority Networks Inc. is able to provide complete network installation and IT service solutions for businesses of all types. We can operate remotely or come on site whenever necessary. Our team and technicians are skilled and take pride in resolving issues quickly and effectively. Visit our website at prioritynetworks.ca for more information.