Toronto, Canada, September 4, 2015 – Priority Networks Inc. (www.PriorityNetworks.ca), a top computer networking company built on customer satisfaction, is weighing in on the new Windows 10 updates and bug fixes.
The tech world was abuzz when Microsoft released its latest "Windows 10" operating software at the end of July. Now about a month into its release comes the first round of updates due to some complaints and difficulties with the original version. (Source: Geddes, J., "New Windows 10 Problem And Issue Fixes Arrive Along With Automatic Update Disable Feature," TechTimes.com, August 31, 2015; http://www.techtimes.com/articles/80360/20150831/new-windows-10-problem-and-issue-fixes-arrive-along-with-automatic-update-disable-feature.htm.)
"It's not odd for operating systems to be upgraded, as resolving any issues comes with the territory when releasing any new type of software," says Massimo DeRocchis, president of Priority Networks. "The difficulties users were having were fairly consistent and so Microsoft knew what they had to address right away."
There were a variety of complaints coming from Windows 10 users. Some of the most prevalent issues include having trouble upgrading from a previous Windows operating system, not being able to access the "start" icon, and the screen flickering on and off once Windows 10 was installed.
Another difficulty many users experienced was not being able to turn off automatic updates from the Windows 10 store. Users said they were actually presented with the option once they installed Windows 10, but the toggle button wasn't working, which meant automatic updates remained on. The new update addresses this issue, along with several others. Microsoft has said the new updates are to "enhance functionality."
"This certainly won't be the last round of updates Microsoft goes through," DeRocchis concludes. "This is a brand new operating system, which means most functions are not only new to users, but also to the engineers. Microsoft will have to continue making adjustments as the software continues to be incorporated into the masses."
Priority Networks has a team ready to offer network support to small businesses in Toronto and the GTA. For more information, visit www.PriorityNetworks.ca.
The following two tabs change content below.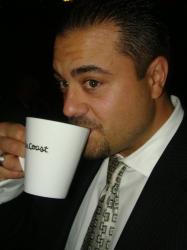 Massimo DeRocchis
My life has been surrounded with computers since I was a child, from my first job as a Computer Assembly Assistant to the current ownership of Priority Networks, a dental focused networking company. Starting with an Apple computer connecting to other networks when I was only 13 years old, I quickly knew this passion would lead to bigger ventures. As the internet started to evolve, I immediately worked for an Internet Service Provider (ISP). This gave me insight to the power of worldwide internet communications and the capabilities of sharing data across multiple networks simultaneously. The dedication towards this field has given me the advantage of understanding new technologies and grasping complicated issues quickly from software, hardware, networking, security, management and much more. As a Computer Network Manager for Tesma International, a division of Magna International, I gained the experience of becoming a qualified NAI Network Sniffer, EDI Communications Specialist, Head Securities Manager, MRP Manufacturing Integration Manager, and received several enhanced managerial and technological training courses. Moving forward to today, I apply all my knowledge, training and years of solid network experience to deliver the very best support to all my customers at Priority Networks.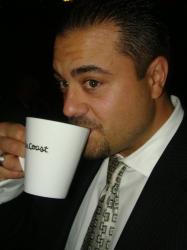 Latest posts by Massimo DeRocchis (see all)