Toronto, Canada, January 19, 2016 – Priority Networks Inc. (PriorityNetworks.ca), a Toronto-based computer network company offering complete network installation and maintenance, is weighing in on a study claiming computer games can improve students' study habits.
The University of Bristol just completed a study that suggests that computer games can be valuable to the study habits of students. (Source: "Can computer games improve the ability to study?" Phys Org, January 11, 2016; http://phys.org/news/2016-01-games-ability.html.)
"There's a long debate around whether computer games actually serve any educational purpose," says Massimo DeRocchis, president of Priority Networks Inc. "Evidence from this study, however, seems to land on the positive side. And with the regular use of computers now and the major role they've come to play in our lives, it's really not that surprising."
The University of Bristol says that its study is part of a larger project aimed at capturing results on this topic from over 10,000 U.K. secondary students. Lead researcher of the study Professor Paul Howard Jones presented his results on Friday January 8. He showed that gaming can help keep the mind more focused by reducing activity in the part of the brain that makes the mind wander. Data for the study showed that the wandering activity disappeared when study was connected to competitive gaming. There were three parts to the Bristol Study. One was conventional questioning, the other was multiple choice, and the final was competitive computer-based gaming.
"This kind of study is radical but can be huge for interpreting the way students learn," DeRocchis continues. "If computer games are truly keeping kids more focused and engaged and are producing better educational results, then it's something that should definitely be considered."
Priority Networks Inc. offers its clients similar network services on a scale that fits their business. Its goal is to bring a high level of computer networking services to customers, including IT services, network installations, consultation, and maintenance.
The following two tabs change content below.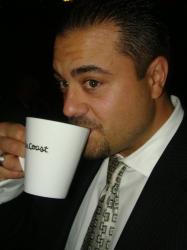 Massimo DeRocchis
My life has been surrounded with computers since I was a child, from my first job as a Computer Assembly Assistant to the current ownership of Priority Networks, a dental focused networking company. Starting with an Apple computer connecting to other networks when I was only 13 years old, I quickly knew this passion would lead to bigger ventures. As the internet started to evolve, I immediately worked for an Internet Service Provider (ISP). This gave me insight to the power of worldwide internet communications and the capabilities of sharing data across multiple networks simultaneously. The dedication towards this field has given me the advantage of understanding new technologies and grasping complicated issues quickly from software, hardware, networking, security, management and much more. As a Computer Network Manager for Tesma International, a division of Magna International, I gained the experience of becoming a qualified NAI Network Sniffer, EDI Communications Specialist, Head Securities Manager, MRP Manufacturing Integration Manager, and received several enhanced managerial and technological training courses. Moving forward to today, I apply all my knowledge, training and years of solid network experience to deliver the very best support to all my customers at Priority Networks.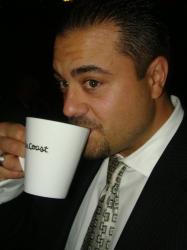 Latest posts by Massimo DeRocchis (see all)