Priority Networks Inc. (www.PriorityNetworks.ca), a Toronto-based computer network company offering complete network installation and maintenance, is weighing in on British Columbia's decision to add computer coding to its school curriculum. Premier Christy Clark has acknowledged the need for this skill set and it will be taught to every student from kindergarten through grade 12. (Source: Silkoff, S., "BC to add computer coding to school curriculum," The Globe and Mail web site, January 18, 2016; http://www.theglobeandmail.com/technology/bc-government-adds-computer-coding-to-school-curriculum/article28234097/.)
"This is a great time to introduce this kind of learning to students of all ages," says Massimo DeRocchis, president of Priority Networks Inc. "Computers aren't going anywhere and, in fact, we're becoming more and more reliant on their functions. It can only benefit us if young people become more familiar with how they work."
British Columbia is doing a lot to nurture its technology sector, which currently employs more people than forestry, oil, and mining combined. This addition to the curriculum is just one step to continue encouraging education in technology: the government has also dedicated a $100 million venture fund with the goal of funding tech startups.
"We have to be aware of the future of this country," DeRocchis continues. "It's clear that our natural exports aren't as desired as they once were. And even if that industry gets back on its feet, the tech industry still has a bright and important role in our future. We should definitely be encouraging the younger generations to get involved as producers rather than only consumers of the products."
Both initiatives are being done in part to address the shortage of talent in the technology sector that's expected to worsen in the next three years. One report has the tech industry short approximately 180,000 workers. Even Prime Minister Justin Trudeau, during his visit to Google in Waterloo, acknowledged the need for Canada to do more to help young people understand coding.
British Columbia isn't the first province to mandate coding into its curriculum. Nova Scotia holds that title, announcing last November that they will begin giving lessons on coding for students in the province.
"Computers are our life here at Priority Networks Inc. We show small businesses how to best incorporate software that will help their businesses to flourish," DeRocchis adds. "It's not common knowledge at all, and with so many applications available, knowing which one best fits your business needs is a skill in itself."
Priority Networks Inc. understands how important computers are to a business. They have highly qualified technicians and offer affordable repair packages that will work to clients' needs.
The following two tabs change content below.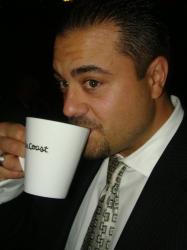 Massimo DeRocchis
My life has been surrounded with computers since I was a child, from my first job as a Computer Assembly Assistant to the current ownership of Priority Networks, a dental focused networking company. Starting with an Apple computer connecting to other networks when I was only 13 years old, I quickly knew this passion would lead to bigger ventures. As the internet started to evolve, I immediately worked for an Internet Service Provider (ISP). This gave me insight to the power of worldwide internet communications and the capabilities of sharing data across multiple networks simultaneously. The dedication towards this field has given me the advantage of understanding new technologies and grasping complicated issues quickly from software, hardware, networking, security, management and much more. As a Computer Network Manager for Tesma International, a division of Magna International, I gained the experience of becoming a qualified NAI Network Sniffer, EDI Communications Specialist, Head Securities Manager, MRP Manufacturing Integration Manager, and received several enhanced managerial and technological training courses. Moving forward to today, I apply all my knowledge, training and years of solid network experience to deliver the very best support to all my customers at Priority Networks.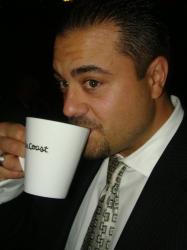 Latest posts by Massimo DeRocchis (see all)