Priority Networks Inc. (www.PriorityNetworks.ca), a top computer networking company built on customer satisfaction, is announcing the opening of two new locations. Priority Networks Inc. is also proud to announce that it is celebrating its 11-year anniversary.
Priority Networks Inc. is now able to extend its reach by opening two new locations in Ontario, one in Innisfil and the other in Vaughan. Both locations will see the company continue to deliver high-quality services as part of its customer-centric focus.
"And the best part is that the company continues to grow" says Massimo DeRocchis, President of Priority Networks Inc. "The entire team here continues to learn new things all the time and find ways to help more people and businesses with their computer needs. And with the level of success that we have been fortunate to have, now was clearly the time for the business to expand."
DeRocchis explains that the goal for everyone at Priority Networks Inc. is to always leave customers satisfied with its services the first time–a goal that is taken very seriously. He believes that the key to running a successful organization is to complement great products or services with outstanding customer service.
In addition, August 30 marked the 11 year anniversary of Priority Networks Inc. Originally started from the frustration of finding dependable computer service, DeRocchis has led the Priority Networks team to becoming one of the most trusted computer hardware companies, also offering IT services in Toronto–and now, Innisfil and Vaughan as well.
"Sometimes it can be hard to believe that it's been 11 years," DeRocchis concludes. "We started off believing we could provide consumers with better computer services and that's what we've been able to achieve. Now our customers believe in us and we've continued to gain support because we take real pride in the quality of services we have been able to maintain over the years."
For more information on Priority Networks Inc., including a full list of services offered, including network management, surveillance, and monitoring, visit the web site at www.PriorityNetworks.ca.
The following two tabs change content below.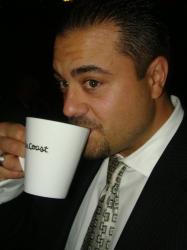 Massimo DeRocchis
My life has been surrounded with computers since I was a child, from my first job as a Computer Assembly Assistant to the current ownership of Priority Networks, a dental focused networking company. Starting with an Apple computer connecting to other networks when I was only 13 years old, I quickly knew this passion would lead to bigger ventures. As the internet started to evolve, I immediately worked for an Internet Service Provider (ISP). This gave me insight to the power of worldwide internet communications and the capabilities of sharing data across multiple networks simultaneously. The dedication towards this field has given me the advantage of understanding new technologies and grasping complicated issues quickly from software, hardware, networking, security, management and much more. As a Computer Network Manager for Tesma International, a division of Magna International, I gained the experience of becoming a qualified NAI Network Sniffer, EDI Communications Specialist, Head Securities Manager, MRP Manufacturing Integration Manager, and received several enhanced managerial and technological training courses. Moving forward to today, I apply all my knowledge, training and years of solid network experience to deliver the very best support to all my customers at Priority Networks.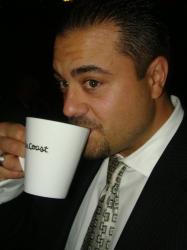 Latest posts by Massimo DeRocchis (see all)