One-stop-shop web development in Vaughan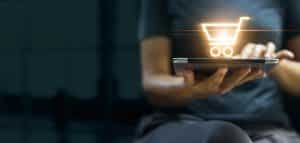 At Priority Networks, we are all about convenience, efficiency, and customer service. We do not believe in having to go to multiple different sources to have your business needs met. We are equipped with professional staff to cater to all aspects of your web development projects in Vaughan. With our qualified personnel, we do the job right the first time, ensuring customer satisfaction is guaranteed.
We pride ourselves on building your website from start to finish and, at the same time, providing committed support and maintenance. A flawless, customized website allows your customers to have a user-friendly experience, therefore guaranteeing their return and establishing trust between you and your clientele.
Convenience
We understand that convenience is vital to our customers. At Priority Networks, we create, design, maintain, and support. Other networking companies typically cater to one service. Priority Networks conveniently caters to all four significant aspects of web development in Vaughan. How do we do this? We have many developers on staff and ready to assist your Vaughan business. Each member is dedicated to performing an aspect of web development. Therefore, there is no need to search for a designated person or company to perform each individual task. You can find them all at Priority Networks.
Efficiency
Why should your business suffer any delays? Experiencing delays can impact the efficiency of your Vaughan business. Completing a job and executing it correctly, the first time is essential. Businesses in Vaughan expand rapidly. We at Priority Networks want to contribute to that growth and help you maintain growth as well. With rapid expansion comes more responsibility to perform at the highest of standards. We at Priority Networks will ensure your web development project is executed flawlessly to cater to your clientele.
Customer service 
We pride ourselves on providing exceptional customer service. We understand that not all businesses run the same; therefore, our many packages can be structured to fit your business's demands.
Working around the clock, meeting with you at your convenience. With multiple avenues to execute a meeting, we give you the option of what works best for you. We understand that running a business does not always allow time to meet in person. Whether it is a scheduled web development meeting via phone call, zoom, teams, or in person, we will be there at a time you prefer.
There are a lot of details that go into web development. Our professional team covers all aspects at Priority Networks. With customized web development, it ensures quality control, creative control, and the presence of a well-established business model. Contact us today to solidify your presence on the web.