Priority Networks Inc. (www.PriorityNetworks.ca), a top computer networking company built on customer satisfaction, is weighing in on Google setting up Wi-Fi in 400 Indian railway stations.
Google is extending its global reach to India with its plans to provide Wi-Fi to 400 railway stations in India, a move that is expected to impact the millions of commuters that travel through these stations on a daily basis. The first part of this rollout is to cover 100 of India's busiest stations by the end of 2016. (Source: Rebeiro, J., "Google to set up Wi-Fi in 400 Indian railway stations," Computerworld web site, September 28, 2015; http://www.computerworld.com/article/2986953/wireless-networking/google-to-set-up-wi-fi-in-400-indian-railway-stations.html.)
"Google is a huge internet company making moves accordingly," says Massimo DeRocchis, President of Priority Networks Inc. "Offering Wi-Fi on such a large scale in an area where so many people will benefit can only be positive. People spend a good portion of their day travelling, so to have access to the internet while they wait is an indirect way of enhancing the travel experience."
It's expected that 10 million commuters use these stations daily and will benefit from the Wi-Fi service; that's 10 million people who can potentially download apps, videos, games, or whatever while they wait for their train to arrive. India's current railway commuter capacity at around 21 million and there are plans to add railways services to manage up to 30 million in the next five years.
India has over 1 billion citizens, but only 300 million of which are currently online users. The government is undergoing an aggressive expansion to see that more of the population is connected to the internet. India is not known to censor internet material, although it has previously removed any content seen out of line with religious beliefs.
"The potential to connect that many people is amazing and something only a few companies in the world can actually do on that kind of scale," DeRocchis concludes. "The more access people have to information, the more connected our world becomes. That's how barriers get broken."
Priority Networks Inc. offers its clients similar network services on a scale that fits their business. Its goal is to bring a high level of computer networking services to customers, including IT services, network installations, consultation, and maintenance. Learn more about Priority Networks Inc. by visiting www.PriorityNetworks.ca.
The following two tabs change content below.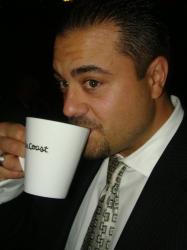 Massimo DeRocchis
My life has been surrounded with computers since I was a child, from my first job as a Computer Assembly Assistant to the current ownership of Priority Networks, a dental focused networking company. Starting with an Apple computer connecting to other networks when I was only 13 years old, I quickly knew this passion would lead to bigger ventures. As the internet started to evolve, I immediately worked for an Internet Service Provider (ISP). This gave me insight to the power of worldwide internet communications and the capabilities of sharing data across multiple networks simultaneously. The dedication towards this field has given me the advantage of understanding new technologies and grasping complicated issues quickly from software, hardware, networking, security, management and much more. As a Computer Network Manager for Tesma International, a division of Magna International, I gained the experience of becoming a qualified NAI Network Sniffer, EDI Communications Specialist, Head Securities Manager, MRP Manufacturing Integration Manager, and received several enhanced managerial and technological training courses. Moving forward to today, I apply all my knowledge, training and years of solid network experience to deliver the very best support to all my customers at Priority Networks.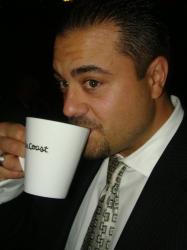 Latest posts by Massimo DeRocchis (see all)