Ensuring Network Security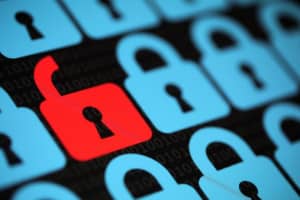 It's a topic that can't be spoken about enough. Properly securing your network has become (and really, always was) a vital part of operating your business. The recent public hacks involving large companies such as Sony, Ashley Madison, and to a much lesser degree, Apple, has forced businesses to face this reality and take serious steps to safeguarding their networks.
Though most businesses already know the importance of securing its network, many mishaps occur by simple neglect. Here are some basic safety measures IT departments can stress to ensure the safety of your network.
Don't Open Files From Unknown Sources: This is the source of the recent Apple hacks to one of its apps. It's important all employees know that opening any files or attachments from unfamiliar sources is not acceptable and can actually cause major disruptions to your network.
Passwords: Basic yes, but so important. Weak passwords make it that much easier for hackers to tap into your network and access or manipulate personal data. Forget about ever using birthdays, last names, children's names, or anything of that nature. Use upper and lower case letters, different characters, and just store your password somewhere so you can remember it if need be. Also, change your password on a regular basis.
Close Any Open Ports: There's rarely an instance when a port should be open, and in business a port should never be open. Your IT department should be able to spot open ports fairly easily.
Now let's get into more sophisticated steps to protect your network:
Customer Security Over Customer Experience: Every retailer reading this is probably labelling it as blasphemy, but the reality is the current climate of network breaches calls for security of the customer to take precedence over everything. For any retailer, that means really doing your homework before implementing any new payment system and understand that all personal information needs to be protected, not just the actual card info.
Encrypted Backup and Insurance: VP of Consumer Protection at Experian, Michael Bruemmer, says that cyber insurance policy is one of the minimum standards that every business should have in place. It's also essential to backup personal and sensitive files in an encrypted, offsite location. This way if your network is breached, you are still able to operate with a quick turnaround.
Get an IT Officer: More precisely, get a chief IT security officer. This person will be in charge of setting up an incidence response plan, training employees on network security, and constantly identifying potential weakness in your network security.
Priority Networks Inc. implements network security strategies for all of our clients in Toronto. We understand the importance of protecting sensitive information and have a team of IT experts who are capable of installing the best security measures possible. Network security is a serious issue which every business, regardless of size, needs to take seriously. But part of taking security seriously is getting the right people to handle the job.
Visit our website to learn more about how we help small businesses protect their networks.