Cloud Computing and its Role in E-Commerce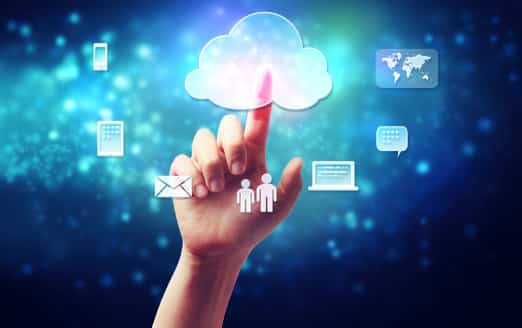 Cloud has sharply penetrated work culture and changed the way in which businesses operate on several levels. Small- and mid-sized business in particular have been able to take advantage of what cloud computing is able to offer, specifically as it relates to storage.
One industry that doesn't receive a lot of attention when it comes to its cloud support is e-commerce. But looking at the number of e-commerce companies that now run their sites in the cloud, it's clearly a big business that deserves much more conversation than is currently being held.
What is Cloud Computing?
Cloud computing has become a very familiar term. But there's always a bit of blur when people try to describe precisely what cloud computing is. Cloud computing is basically accessing the storage capacity a company has already created on a pay-on-demand type system which prevents you from having to create and own that computing capacity outright. Probably the first image that comes to mind when people think of cloud is software as a service (SaaS) . These are services like Dropbox, Google Docs, and other similar services that allow users to create and store files that are accessible anywhere an internet connection is available, and in some cases even offline where no connection is available.
Benefits of Cloud in E-Commerce
One of the most immediate benefits of cloud as it relates to e-commerce is the flexibility. Commerce in general goes through cycles, and e-commerce is no different. There are times during the year when businesses will do the majority of their work volume or have significant spikes in sales. Consider times like Christmas or Thanksgiving (Black Friday, specifically). Many e-commerce stores will enjoy much of their sales during those holiday seasons, but have significantly less sales and traffic during the rest of the year. What cloud computing allows is for e-commerce companies to adjust the amount of cloud support they need depending on these projections.
Tied in with the flexibility of cloud computing is the cost. Being able to essentially lease cloud space as needed means companies can ramp up and cut back as the market dictates. This leads to, at times, significant cost savings which is huge for smaller businesses in particular.
Security is another benefit worth noting. When cloud initially became popular, there were some concerns about outside parties gaining access to sensitive data and the question of how reliable and trustworthy these third-party cloud storage providers could be in safeguarding data. Governments and business like banks and medical organizations, in particular, who deal with heavy government regulation were hesitant to adopt cloud storage on the basis of questionable security. But many of those concerns have been addressed or are being addressed and these entities are creating solutions in which cloud can be effectively utilized.
For e-commerce retailers, it's about trusting the cloud provider. There's a bit of a power shift when you place so much of your data in the hands of a third party, so it's important to do research beforehand to figure out the reputation and track record of the cloud provider you end up choosing.
Priority Networks works with businesses of all sizes and provides cloud support services to clients in Woodbridge and throughout the GTA looking to better utilize technology. You can see a complete list of our services on our web site or call us if you have any questions about how your business could benefit from cloud computing.