Engaged, knowledgeable employees are the face of a dental clinic, but technology is the backbone. Whether it's used for intraoral cameras and x-ray scanners or maintaining patient records, the unique technology used in dentistry helps make dental practices more productive and efficient.
Unfortunately, the world of dental technology is always evolving. That's why it's imperative that your dental computer support team keeps your business up to date on any technological advancements, as well as keeps your businesses infrastructure working optimally.
Below are four reasons why the latest technology and dental computer maintenance can make your business more competitive and provide your patients with the best dental care experience possible.
Provides a Competitive Advantage
Truth be told, most people do not put "going to the dentist" at their top of their list of fun things to do. But having the latest technology can make their experience more enjoyable, which in turn can help increase patient retention and bring in new clients. To create a competitive advantage, you need state-of-the-art dental technology and a reliable infrastructure. This can include new software, upgrades to existing infrastructure, cabling, and dental network security installations. It also means having a dental IT maintenance team that can provide support when you need it and. proactively taking care of your network before there an issue can arise.
Improves the Patients Experience
Technology can certainly help a dental practice be more efficient and profitable. That same technology is also responsible for improving what patients experience while visiting a dental office. That said, there is no one-size-fits-all approach; not every dental practice needs the same technology. Before making a major investment, decide whether the technology improves the quality of your service and overall patient experience. Does it make procedures less painful or invasive for the patient? Does it translate into shorter appointments and allow you, the dentist, to see more patients? Afterall, a satisfied patient will recommend others.
Improves How You Interact with Patients
It's also important to remember that there's more to a patient's experience then what happens in the dental chair. The patients experience actually begins when they first discover your website and it ends with the billing cycle. Ask yourself whether the process of becoming a patient is easy and if the billing cycle is easy to navigate. Improving the patient's experience with the latest technology can help your dental practice stand out in a competitive, crowded field.
Provides a Return on Investment
Integrating the latest dental technology should help the business realize an immediate return on investment. Using the latest technology and equipment improves not just the efficiency of the office but it also means patients have a better experience. This results in increased revenue streams, higher profitability, happier staff, and satisfied patients.
Get Managed IT Solutions That Keep Dental Practices Stable and Secure
The certified personnel at Priority Networks Inc. understand that managed, in-house dental IT support is critical to ensuring the stability and security of data. It also provides the kind of dental IT maintenance you need to keep your practice running smoothly and efficiently.
Why choose Priority Networks Inc.? Because our certified support staff works primarily with dental practices, we know the industry inside out. Our dental IT specialists know what's needed to make your practice run fast, efficient, and most importantly, securely.
For a low-cost monthly fee, we provide our clients with comprehensive managed IT solutions, including 24-hour support, diagnostics, cabling and dental network installation and support, upgrades, networking devices (to protect dental practices from ransomware, malware, and hackers), and free consultations.
To learn more about how the specialized dental IT professionals at Priority Networks Inc. can help install, manage, and secure your computer network, contact us at (416) 662-6277 or by e-mail at info@prioritynetworks.ca.
The following two tabs change content below.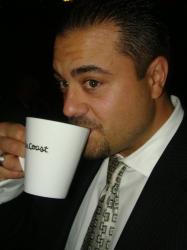 Massimo DeRocchis
My life has been surrounded with computers since I was a child, from my first job as a Computer Assembly Assistant to the current ownership of Priority Networks, a dental focused networking company. Starting with an Apple computer connecting to other networks when I was only 13 years old, I quickly knew this passion would lead to bigger ventures. As the internet started to evolve, I immediately worked for an Internet Service Provider (ISP). This gave me insight to the power of worldwide internet communications and the capabilities of sharing data across multiple networks simultaneously. The dedication towards this field has given me the advantage of understanding new technologies and grasping complicated issues quickly from software, hardware, networking, security, management and much more. As a Computer Network Manager for Tesma International, a division of Magna International, I gained the experience of becoming a qualified NAI Network Sniffer, EDI Communications Specialist, Head Securities Manager, MRP Manufacturing Integration Manager, and received several enhanced managerial and technological training courses. Moving forward to today, I apply all my knowledge, training and years of solid network experience to deliver the very best support to all my customers at Priority Networks.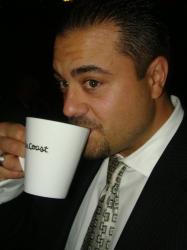 Latest posts by Massimo DeRocchis (see all)