Owning and operating a successful dental practice takes a lot of work. While you focus on providing your patients with excellent oral health care, it can be easy to forget about vital day-to-day operations in your office. Outsourcing your dental IT managed services ensures your dental practice runs fast and efficiently. It also allows you to capitalize on your working hours and do what you do best.
Here are three signs that your dental clinic should outsource its dental IT support and dental computer maintenance.
You Don't Have a Dedicated Dental IT Staff
Dental practices, because they are small businesses, don't generally have their own dedicated IT managed service providers. Instead, many dental clinics rely on a computer-savvy staff member to troubleshoot their computer and IT issues.
While well intentioned, a computer savvy employee does not have the kind of comprehensive understanding needed to solve complex issues and help avoid future challenges. Hiring a dedicated IT managed service provider that works exclusively with dentists means they will have the time, expertise, and resources to ensure your existing infrastructure is using the most up to date hardware and software, is running optimally, and is protected from security threats.
You Need a Better Cyber Security System
In today's digital world, it's imperative that your dental practice has a state-of-the-art security system installed. Most don't and getting hacked can shut a dental practice down. In fact, in the summer of 2019, hackers used ransomware to gain access to the software of hundreds of dental practices in the U.S. When the dentists came to work, they discovered they couldn't access any patient information.
Managed IT services for dentists can protect your data from daily cybersecurity threats. Professional IT service providers are well versed in the latest cyber threats and countermeasures, ensuring your business' digital assets are protected 24/7.
You Want to Save Money
Hiring an IT managed service provider that specializes in dental clinics can help your business save money. Relying on yourself or staff members to look at computer problems can compound the issue, which leads to costly, professional repairs.
Having a dedicated in-house IT staff for your dental clinic probably doesn't make sense either. That requires salaries, benefits, and equipment. To stay current, they will also require ongoing training and education
Managed IT services for dentists removes all of that stress and overhead. A dental IT support team can support your infrastructure, make sure you're using the most up to date software, scale technology if you have ambitious growth plans, provide security, and provide 24-hour support.
Priority Networks Inc.—Managed IT Solutions That Keep Dental Practices Stable and Secure
At Priority Networks Inc., our certified experts understand the computer software needs of dental clinics because that's who we work for; we know the industry inside out. We have a thorough understanding of the unique software used exclusively in the dental field and have an enviable history of working with the industry's top vendors.
Since 2004, we have helped hundreds of dental practices in the Greater Toronto Area (from Scarborough to Oakville, Vaughan, King, Barrie, and Orillia) keep their networks safe and businesses running optimally.
To learn more about how the specialized dental IT professionals at Priority Networks Inc. can help install, manage, and secure your computer network, contact us at (416) 662-6277 or by e-mail at info@prioritynetworks.ca.
The following two tabs change content below.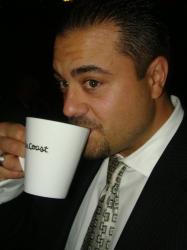 Massimo DeRocchis
My life has been surrounded with computers since I was a child, from my first job as a Computer Assembly Assistant to the current ownership of Priority Networks, a dental focused networking company. Starting with an Apple computer connecting to other networks when I was only 13 years old, I quickly knew this passion would lead to bigger ventures. As the internet started to evolve, I immediately worked for an Internet Service Provider (ISP). This gave me insight to the power of worldwide internet communications and the capabilities of sharing data across multiple networks simultaneously. The dedication towards this field has given me the advantage of understanding new technologies and grasping complicated issues quickly from software, hardware, networking, security, management and much more. As a Computer Network Manager for Tesma International, a division of Magna International, I gained the experience of becoming a qualified NAI Network Sniffer, EDI Communications Specialist, Head Securities Manager, MRP Manufacturing Integration Manager, and received several enhanced managerial and technological training courses. Moving forward to today, I apply all my knowledge, training and years of solid network experience to deliver the very best support to all my customers at Priority Networks.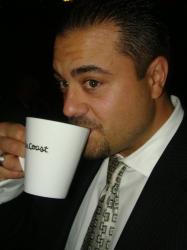 Latest posts by Massimo DeRocchis (see all)